Only the best for you and your child
We at cocon want to offer you the support you desire in your everyday life and to offer you and your children the setting that meets your requirements.
As an owner-managed, private, premium childcare center, our quality management is one of our most important distinguishing features. At cocon, you benefit from a unique, flexible booking system.
In addition to long opening hours and few closing days, we offer a high child-carer ratio: i.e. significantly more qualified staff per child than stipulated. In groups which are generally smaller than usual, our competent and warm-hearted teachers have more time and peace for each child and can individually support every one of them.
Regular training, coaching and supervision ensure that the work of our highly-qualified team meets our high standards both professionally and personally. Unlike other facilities, our head teachers are not assigned to any group as management body, and thus have the time to take care of the concerns of children, parents and team. In addition, all bilingual employees are native speakers with a professional educational background. The bilingual early education takes place according to the so-called immersion principle, the immersion in the respective (foreign) language. Our native speakers therefore communicate only in English or French with the children so that this language also becomes their everyday language.
Our bright, spacious houses and facilities are another important element of our childcare concept.
Quality is also our highest priority when it comes to the topic of nutrition. Each of our houses has its own chef and a fresh cuisine, which is characterized by the use of regional and seasonal organic products.
The cocon plus: our flexible
childcare offer.
The optimum balance between family and career. Is that possible? We at cocon exemplify solutions every day. Because we know the demands on working parents and the concerns about the best care for your child. We are here for you, every day, Monday to Friday from 7 o'clock in the morning to 6 o'clock in the evening.
You've arrived at cocon!
Few closing times: Also open during the usual vacation periods (exception: Christmas holidays)
short-notice extension of booking times
Entry possible throughout the year
Our awards, cooperations and certificates.
Ökokids
Eco-kid award from the Bavarian Society for the Protection of Birds (LBV) for educational projects in a children's day care facility on the topic of the environment and sustainability to promote children's skills and values.
German kindergarten seal of quality
Certification process that tests educational quality in children's day care facilities and represents high quality standards in all areas.
Little Scientists' House
Certification for recording and increasing educational quality in the implementation of a good early STEM education in a children's day care facility.
Bavarian umbrella association for supporting bodies of children's day care facilities (DBTK e.V.)
DBTK supports its members in meeting the complex requirements in solidarity and one voice, both internally and externally.
Early multilingualism in day nurseries and schools
A non-profit association that promotes all aspects of early multiple language acquisition as well as multilingualism and combines knowledge from research and practice.
German league for the child
The German league for the child (Deutsche Liga für das Kind) is a group of associations and organizations, mainly from the field of early childhood, to promote the well-being and rights of children.
Bavarian State Ministry of Labour and Social Affairs, Family and Integration
The ministry stands for a family-friendly working environment. The cocon childcare center is financially supported by the State of Bavaria.
"National teaching specialists – program"
The Federal Ministry for Family Affairs supports the federal states and agencies in attracting pedagogical specialists and in retaining experienced specialists in their profession.
The non-profit society for social services
The non-profit society for social services (GGSD) is an educational institution with high-quality vocational training and further training in the areas of care, health and social affairs.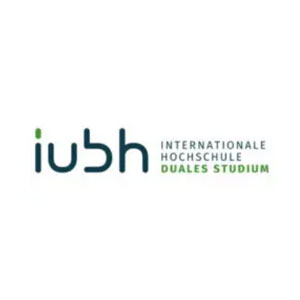 International University
The International University of Munich is a state-approved university of applied sciences with a dual program of studies in childhood pedagogy.
Munich state capital Department of Education and Sport
The state capital (LHS) Department for Education and Sport stands for a high-quality, needs-oriented provision of childcare which is constantly being reviewed and improved.
Scher-Kahn practice – coaching & psychotherapy
Systemic coaching, healing psychotherapy and workshops for parents and children to cope with difficult situations or with parenting issues.
Bogenhausen joint praxis – speech therapy and occupational therapy
Comprehensive and personalized speech therapy or occupational therapy programs as well as systemic child therapy and youth therapy under one roof.
Elysée Childcare Center
cocon Bogenhausen is Elysée-Kita. Elysée childcare centers are certified on the basis of the german-French Quality Charter for Bilingual Day Care Centres and national requirements.
Here you can find our current fee overview for the bilingual crèche and kindergarten in Bogenhausen and Waldtrudering. 
Fee overview

Waldtrudering
You might be interested in