"With your child, you are entrusting us with the most valuable thing you have.
We promise you that we will do everything we can
to fulfill this responsibility with passion and competence."
Veronika Pagacz and Kristina Harzenetter
Owners and managers of cocon day nursery, Munich
Warm. Exclusive. Unique.

For the perfect start to life.
Our Certificates
Our Cooperations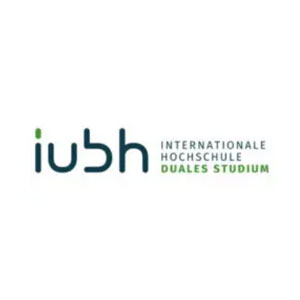 Our Memberships
Our Promotions
Munich's first address
when it comes to childcare.
We aspire to being the best address around. An aspiration which we live up to with our personal exclusivity alone. As a private Munich organization with only two houses, our two bilingual institutions provide a level of care and quality that is unique in Munich.
Together with qualified educators, we, Veronika Pagacz and Kristina Harzenetter, as owners and managers, have developed the cocon concept, which combines warm-hearted, contemporary childcare with far-reaching consistency of values and modern pedagogy.
cocon – space to unfold. A warm, child-friendly atmosphere, the highest level of professionalism, appreciation, and consistency of values are, in addition to our high quality aspirations, the principles against which we measure ourselves. We are experts in our field and take our educational partnership with you as parents very seriously. Together with you, we accompany the children entrusted to us on their way to open-minded, inquisitive and unbiased personalities. The child at the center of an individual, gentle encouragement, cared for in a cheerful community, in which participation and social behavior are emphasized.
cocon values
For respectful cooperation - now,
tomorrow and in the future.
Values taught by cocon by means of
Respectful social interaction
Lived diversity
Participation and contribution
Promotion of social-emotional skills
Building self-confidence
Promotion of resilience
Promotion of mental and physical health
Awareness of sustainability
Lived educational partnership
cocon educational standards
based on the Bavarian educational
and development plan
cocon's educational standards on the basis of early bilingual education is based on the Bavarian educational and development plan
Early bilingual education according to the immersion principle
English and French native speakers
Early cultural and artistic education by our art teachers
Early musical education by our music teachers
'STEM' science education
Games, sports and exercise
Mindfulness and relaxation
cocon service
Benefit from our
exclusive benefits.
Your benefits – service by cocon
Exceptional child-carer ratio: more teachers for few children / more time for each child
Small nursery and kindergarten groups
Regional, seasonal fresh cuisine with organic products
Flexible booking system for our working parents
Few closing times
Long opening hours
Professional parent counseling
Administration and management on site in both houses
cocon quality
Our promise of quality.
Certified and awarded.
cocon's quality guarantee.
Owner-managed, private childcare center
More time for your child thanks to more staff and small groups
Bright, spacious houses and facilities
Child protection concept, hygiene concept
Professional head teachers, who do not work directly with the groups
Language learning through immersion with qualified native speakers in each group, communication solely in native language
Regular team training, coaching and supervision
External certifications and evaluations
Associations with schools and external cooperation partners
Regional, seasonal fresh cuisine with organic products
Affectionate support, values,
development and encouragement.
At cocon, your children get everything
they need for their later lives.

The cocon team. Warm-hearted, competent, committed.
Every community, every company is only as good as the people behind it. That is why it is one of our greatest concerns that our employees are doing more than well. Children have a high sense of what is happening in their environment. We are proud that our teamwork is based on openness, loyalty and appreciation. Professionalism, high level of skills and humanity characterize our daily work.
cocon's houses:
In Bogenhausen and Waldtrudering.
Our two exclusive houses are located in Munich's prestigious district of Bogenhausen as well as in Waldtrudering, which today is one of the most expensive residential areas in Munich. Both facilities are characterized by a perfect location, bright, spacious rooms and wide open spaces. In each of our houses, we care for around 80 children aged from 12 weeks until they start school in our nursery, kindergarten and preschool. Among many other advantages, it is above all the warm-hearted, personal atmosphere that sets us apart from other facilities.
cocon's supporting body. Responsibility and dedication.
cocon childcare center is an owner-managed, independent Munich-based company. The management of the two private institutions is made up of the owners and managing directors Veronika Pagacz and Kristina Harzenetter, who each operate in one of the two local houses. Through this division, we ensure that the educational concept we have developed, as well as the everyday practical pedagogical and educational work, is lived as we would like it to be.